FREE SHIPPING ON ORDERS OVER $25 IN CONTINENTAL US 📦🎉
THE ONLY SUBSCRIPTION THAT UNLOCKS
LIMITLESS GROWTH, DISCOVERY + BONDING FOR YOUR ENTIRE FAMILY
Small steps daily amount to increased unity, engagement, and happiness with support for every stage, toddler to teen.

Cultivating character strengths (like orderliness) pays off big time in your whole family's future.
Not only will you experience amazing personal gains, your spouse and children will model that growth. With Adventure into Character, small daily goals are even more manageable!
+ better listening and ownership of tasks
+ more self-confidence and independence
+ an attitude of gratitude and giving of self
+ less anxiety, depression, & behavioral problems
+ better overall health
+ less obesity and drug addiction later in life

"Before Adventure Into Character, I was burnt out, exhausted and doing everything for my kids and my husband. The thing about it was...I thought I was doing the right thing. But, once we started AIC and followed their Three Essentials, the burden was lifted and my family started working together and the nagging, yelling and selfishness ended. I'm blown away at how integrating 3 simple steps changed the entire trajectory of our family! Thank you FOC!"
Adventure into Character mom

"It is a beautiful way to draw families together."
Maura D

"We are so much more organized now-especially on time! My older kids have stuck with a morning routine and are challenging themselves to continue to develop more positive habits. We've also started a weekly family house organization goal which has really helped with 'problem' areas of the house."
Shelah B.

"My husband and I are highly organized and disciplined people. Funny how this doesn't naturally translate to our kids :) I found that the checklists were very motivating for my children. They would beam with pride when they showed me their tidied bedrooms and play area. It's taken a weight off of me to give them responsibilities around the house. Our home is running more harmoniously than it ever has before."
Adventure into Character mom

"The adult guided journal is very well done. By week 3, you begin to clearly see how these small changes could lead to transformation over time. And the 5-star days checklists are absolutely a game changer."
Adventure into Character mom

"Me: "I am looking forward to this." The kids: "Ooo, an ADVENTURE." And "Sure." And "Can we do all the pages now?...It's about making the rhythm of it, right? So attaching it to something we already do was the key to making it happen."
Brandi M.

"We love the huddle and the goal for each of us each week! Our kids are much more organized and do expect to do certain things. I'm no longer putting toothbrushes away or searching for shoes. Those little things alone have helped so much!"
Julia W.

My kids loved their chore chart and really loved checking off the daily activities. It made them feel a part of the family and was easy to use and put goals on. I consider myself to be fairly organized already, however I found it really helpful to integrate chores and organization in my 5 & 7 year old daughters lives."
Adventure into Character mom

"It has been very easy to implement. Our family now has a common goal each week and each member is developing independence with morning and evening routines. We are getting more organized and working as a team! It has been so helpful!"
Alexandra O.

OUR PREMIER FAMILY EXPERIENCE
Destination: Organization

Single Kit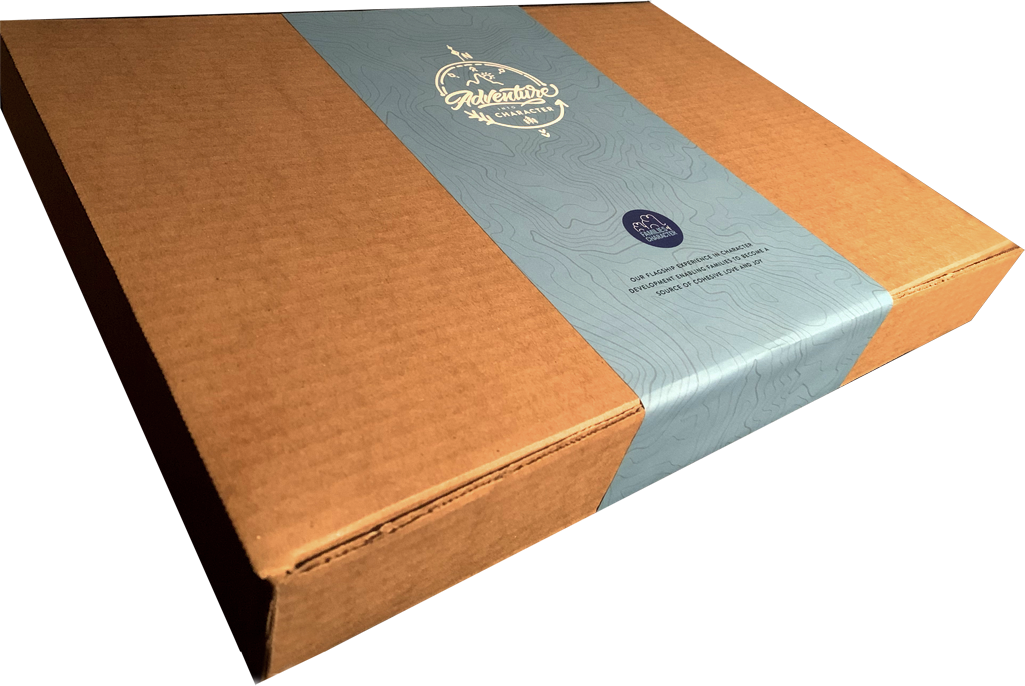 Tackle trouble spots in your organization and find zen in your home again!  

In just 5-10 min/day, this fun, exploratory adventure for organizing the most important parts of your life will help you gain some insight on what's making your life feel out of whack, with tips to restore order.
Bi-Monthly Subscription
6 kits over 12 months
PER KIT, BILLED EVERY OTHER MONTH

$5 savings per kit
auto renews | cancel anytime
Journey through and grow in 6 character strengths

Each Adventure into Character kit will guide your family in a fun and engaging ways to grow as a family in:
• Organization
• Gratitude
• Generosity
• Respect
• Forgiveness
• Self-Control

Quick-Start Guide
A simple "how-to" that kickstarts the adventure
Engaging Read-aloud Story
Follow in the footsteps of a real-life hero of character strength
Guided Parents' Journal
daily tips and inspirational prompts to rejuvenate your parenting journey

Guided Kids' Journal
Engaging activities to ignite your child's imagination and help them grow

Framable art piece
A little inspo to rally your family together

New Family Activities in Each Kit
Bring on the laughs and come together as a team in fun new ways

Date Night Passport
Rekindle the romance that started it all

The Dad Differential Card
Simple tips to inspire dads to lead by example and rally the troops

ALL KIT ITEMS USE OUR EFFECTIVE CORE TOOLS:
• 5 Step Secret Formula
• 5-Star Days
• Family Huddle
• Access to Thrive Facebook Group
Your days of nagging and bargaining are over!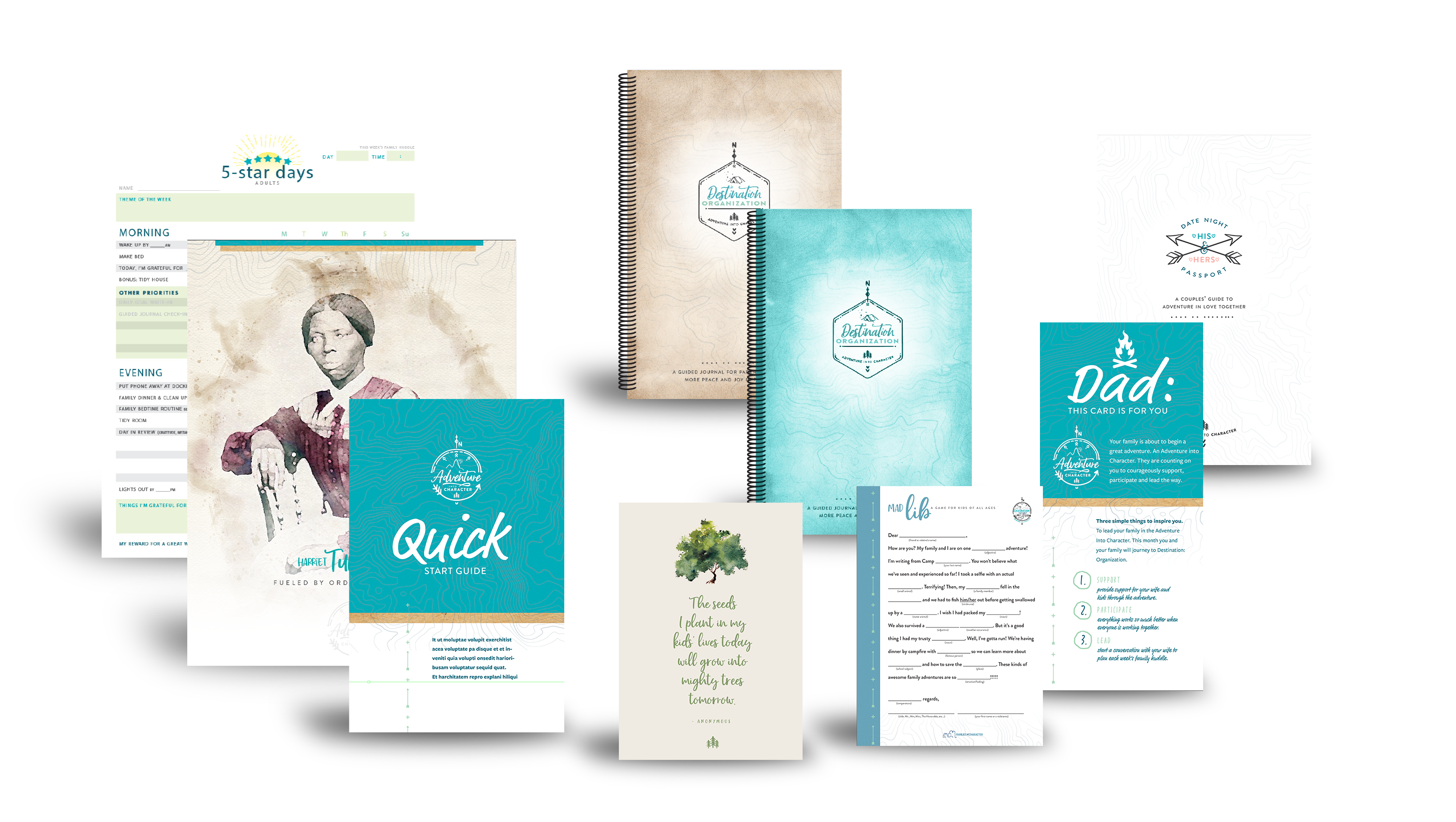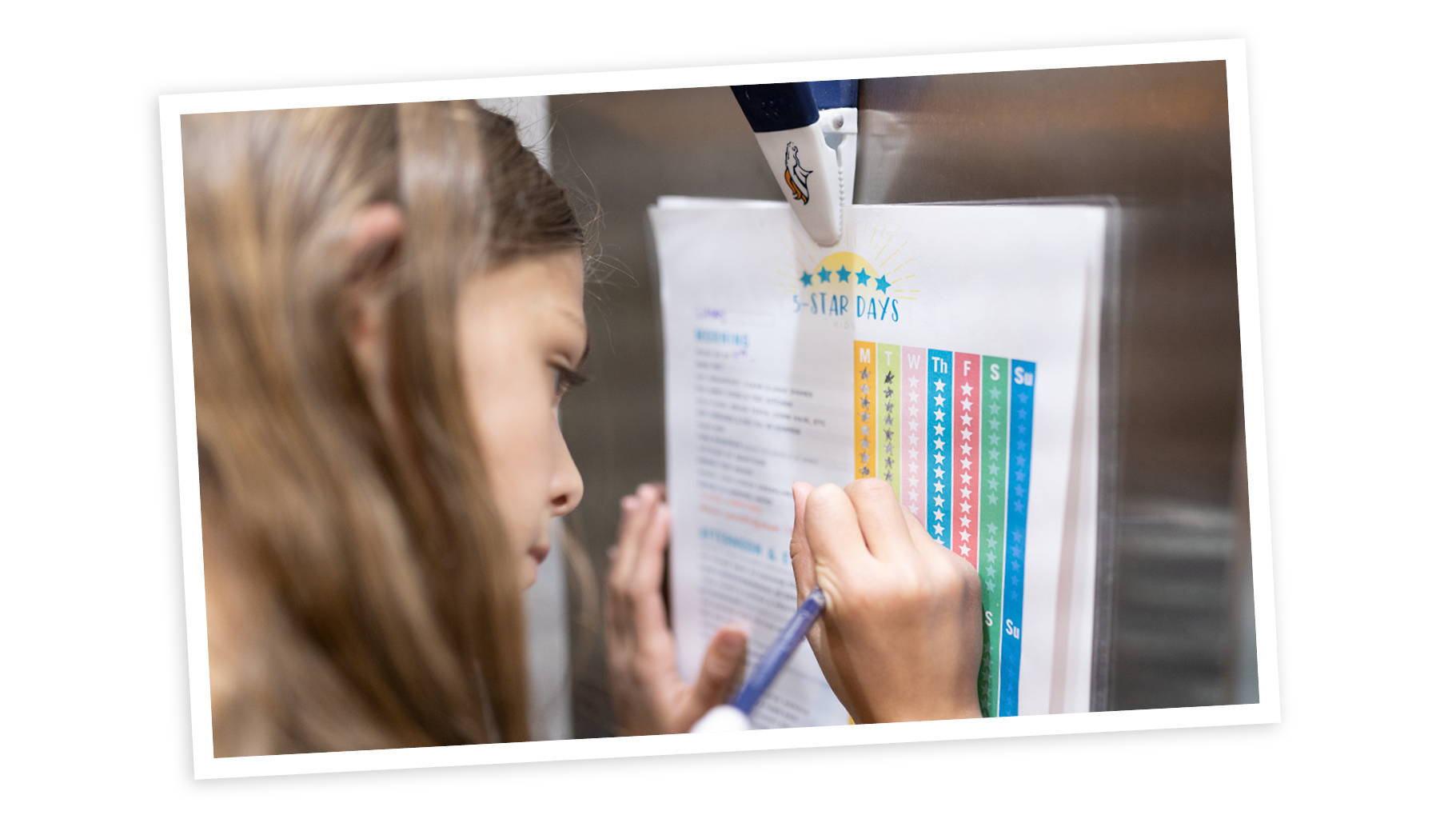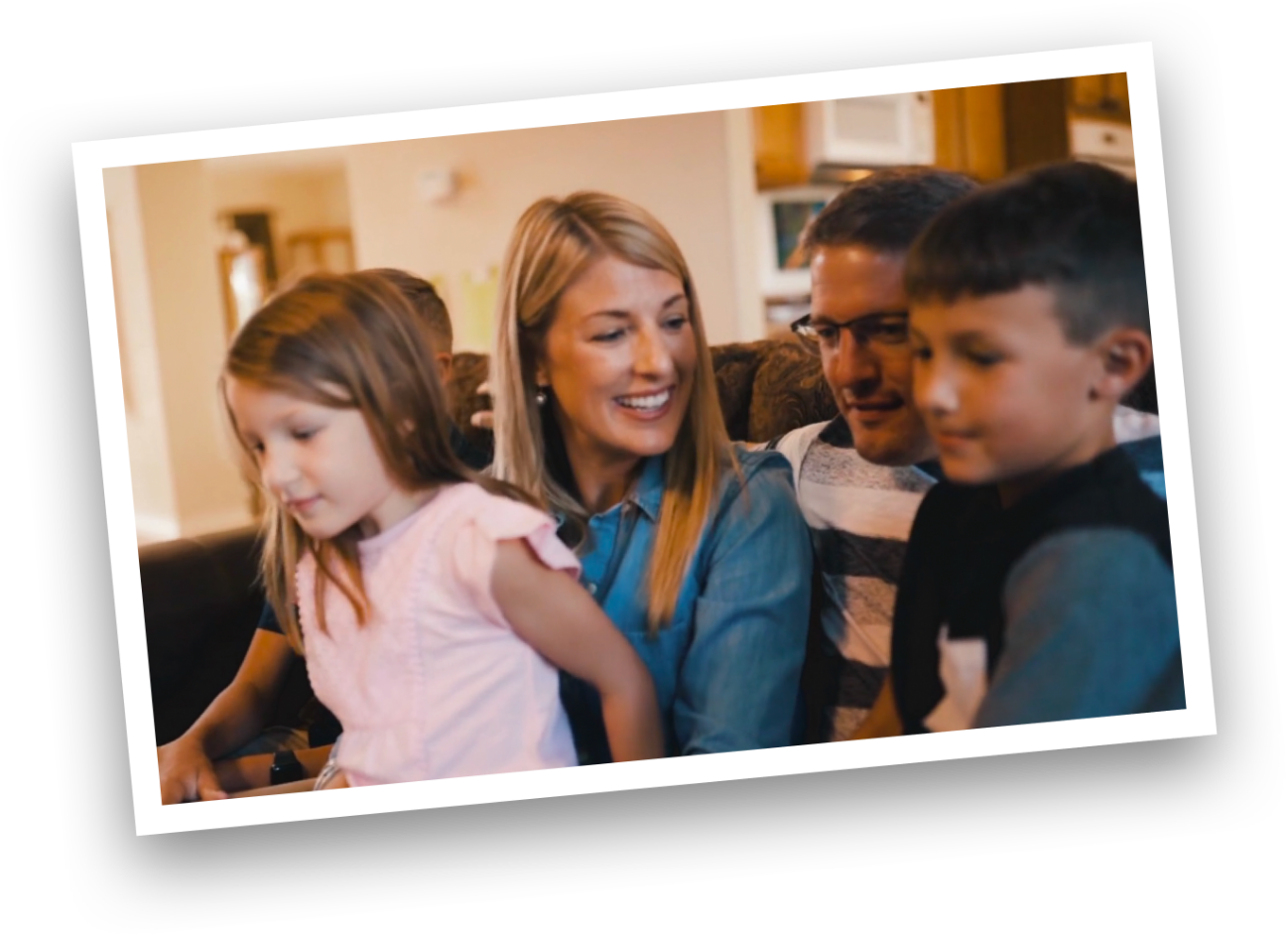 small steps daily = big change

Our Simple Solutions help your kids develop a growth mindset, self-confidence, gratitude, motivation, and responsibility... little by little, using positive reinforcement—so it sticks! Little wins add up for measurable improvement.
Your days of nagging and bargaining are over!