PARENT-ENDORSED SOLUTIONS

+ CONTRIBUTE (without being asked)
+ ARE CONFIDENT + INDEPENDENT
+ HAVE A GROWTH MINDSET
simple solutions for every stage, toddler to teen

FREE SHIPPING ON ORDERS OVER $25 IN CONTINENTAL US 📦🎉
LIMITLESS GROWTH, DISCOVERY + BONDING FOR YOUR ENTIRE FAMILY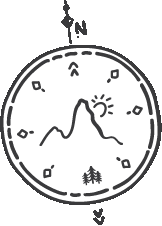 Take your family on the ultimate journey
TRAVELERS TIP: YOUR DESTINATION CANNOT BE FOUND ON ANY MAP. BUT, YOU CAN FIND IT ON YOUR DOORSTEP, EVERY OTHER MONTH...
Tackle trouble spots in your organization and find zen in your home again!  

In just 5-10 min/day, this fun, exploratory adventure for organizing the most important parts of your life will help you gain some insight on what's making your life feel out of whack, with tips to restore order.
+ better listening and ownership of tasks
+ develops self-confidence and independence
+ directs focus toward gratitude and giving of self
+ less anxiety, depression, & behavioral problems
+ better overall health
+ less obesity and drug addiction later in life

Our signature Adventure into Character series unites families in a unique way while guiding them to grow in things like kindness, self-control, generosity, respect + more!

small steps daily = big change

Our simple solutions help your kids develop a growth mindset, self-confidence, gratitude, motivation, and responsibility... little by little, using positive reinforcement—so it sticks! Little wins add up for measurable improvement.
Your days of nagging and bargaining are over!